Personalized Care - In Office, By Phone or Over Video Chat
Concierge Medical Membership Benefits
North Shore Medical Associates is not your ordinary doctor's office. Instead of running a practice the traditional way, we've developed a private membership-based medical practice that is focused on optimizing your health through prevention and highly personalized medical care. If you're interested in building a personal, long-term relationship with your doctor, and being proactive about your health, then North Shore Medical Associates might be the perfect practice for you.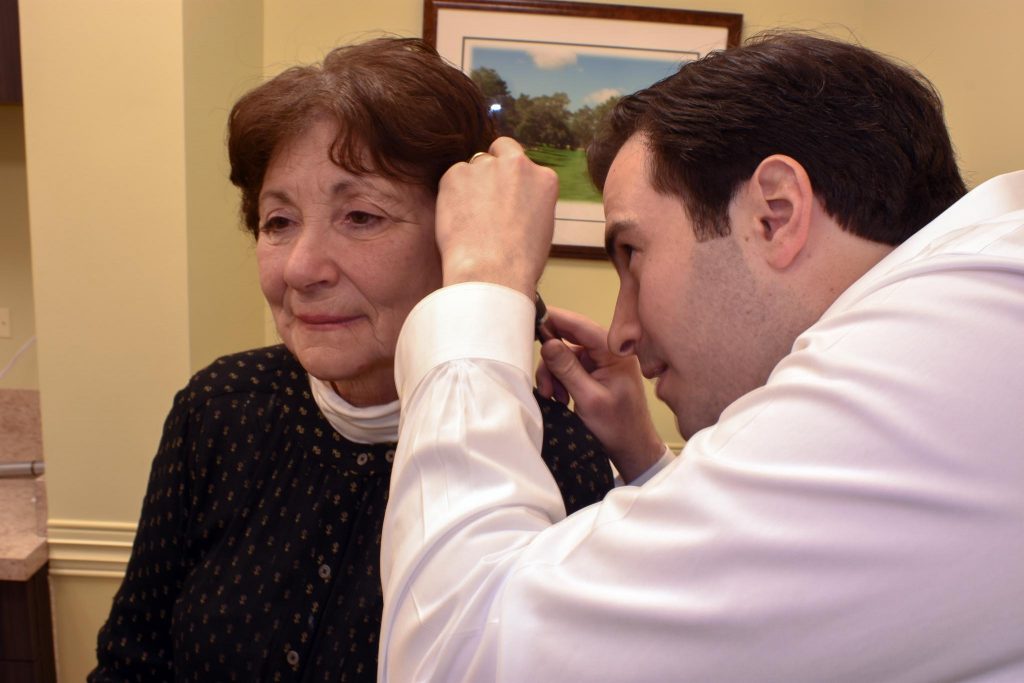 better access to care - Minimal to No Waiting Time
Same or Next Day Appointments
How refreshing to call a doctors' office and hear a friendly staff member answer the phone. At North Shore Medical Associates, you will never be put into a phone tree to wait for someone to answer. When our office is closed, your phone call goes directly to the physician's cell phone number. If your medical concern is urgent, we will fit you in the same day. Since our practice has far fewer patients than a typical internal medicine practice, you will not be sitting in a busy waiting room until you are called.
we take the time to listen
Extended Unhurried Office Visits
Our office visits are a minimum of 30 minutes and new patient visits are 90 minutes. This allows adequate time for the physician to answer all your questions. There are NO lengthy pre-visit forms to fill out! Our physicians talk to you face to face to get the information they need.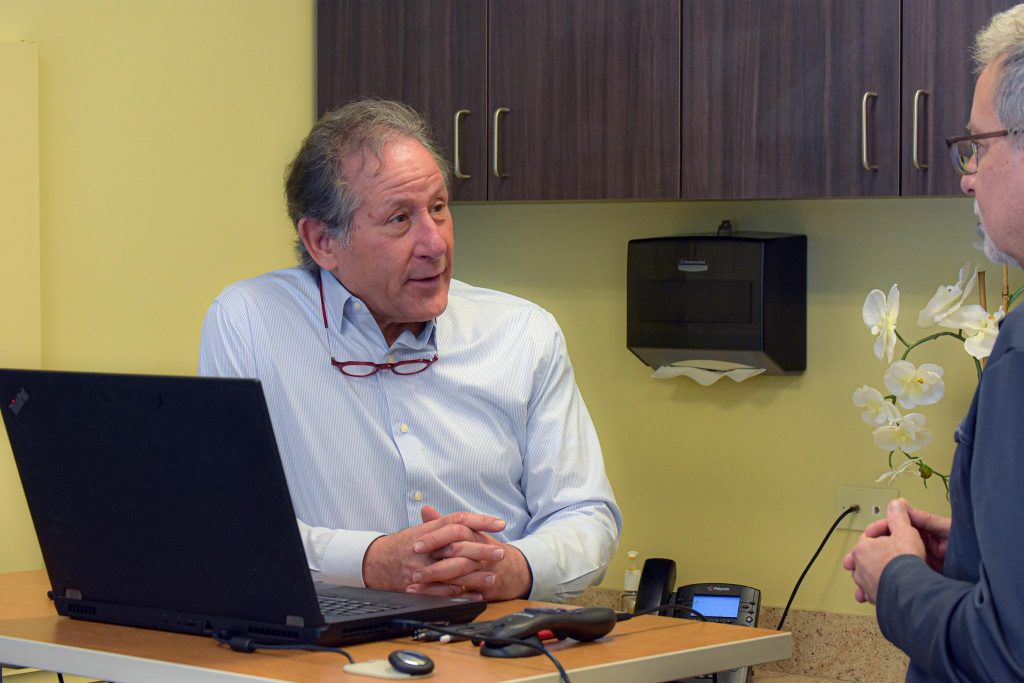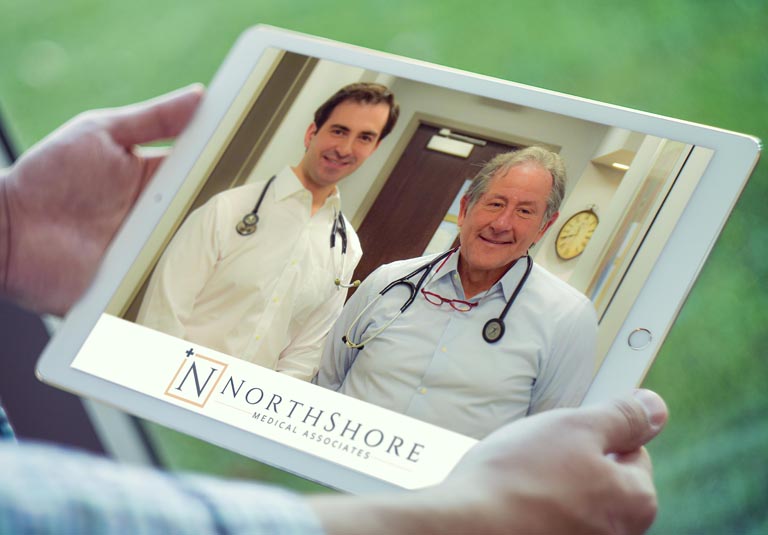 available when and where you need us
24/7 Virtual Consultations by Phone or Video
For patients who travel or have a second home, we are always available to consult with you about your medical care over the phone or video conference.
dedicated patient portal
Easy Access to Your Medical Records
You will have access to our practice through our patient portal as well.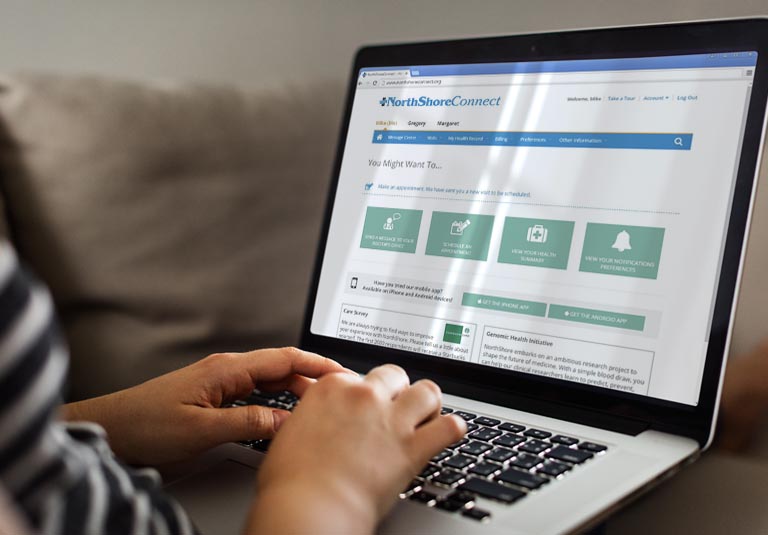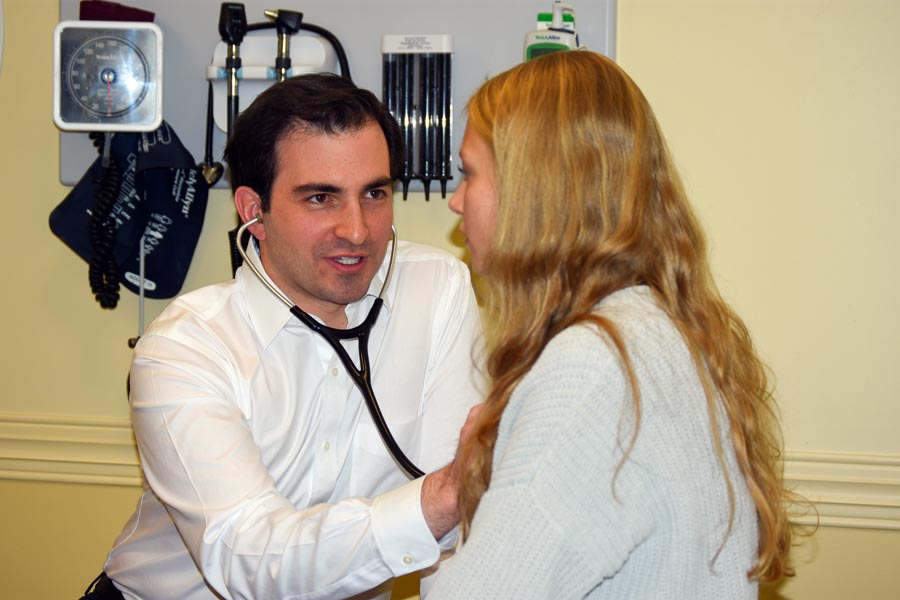 coordination of care
Top Physician Referral Network
Our helpful staff will assist you in scheduling appointments with specialists and in scheduling tests. Our physicians maintain working relationships with top specialists. Based on your particular condition, Drs. Osher and Nathan will get you to the best physicians available.
We Think Differently About Your Health
We strive to get you to your best health through superior care & personalized attention
our care professionals
Meet Our Team
If you're interested in a proactive approach to your health and building a personal, long-term relationship with your doctor and staff, then North Shore Medical Associates might be right for you.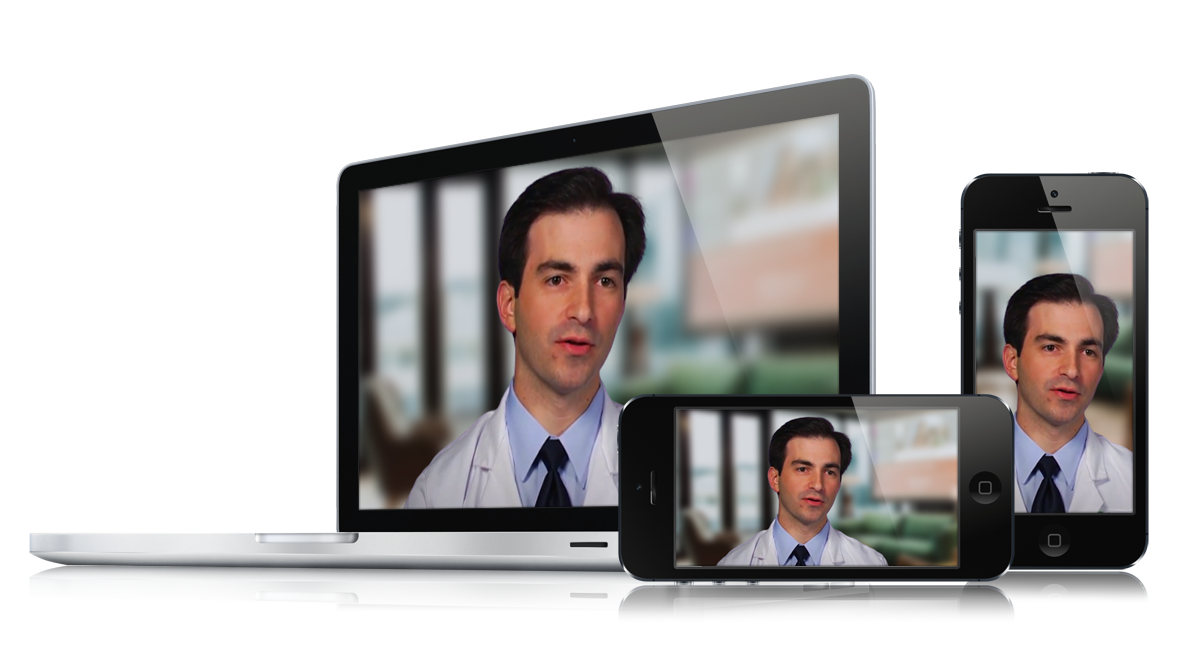 24/7 Virtual Consultations
The Best Care When You Need It Most
With your personal physician available 24/7, we may be able to eliminate unnecessary visits to the ER. Our physicians will help determine the severity of the situation and help determine if immediate emergency care is required or if a visit to our office the next day is all that is necessary.
WHAT SATISFIED PATIENTS ARE SAYING
Patient Testimonials

"Can't say enough great things about my visit today with Dr. Nathan. He was extremely thorough and took time to walk me through everything he was doing in order to gain a full understand my issues. Not only did he make me feel completely comfortable but I felt he genuinely cared about the issues I am having and my health. On top of that he is so kind and easy to speak to. Highly recommend!!"

"As always, he was informative and insightful. He asked revealing questions. Dr. Nathan is the best physician I've ever dealt with."

"Dr. Nathan = Fabulous. Everything about my experience was informative, thoughtful, personalized, and candid. He took the time to listen and explain. He was fully present and kind. Moreover, due to severe weather in Chicago, the office staff was out, and Dr. Nathan just took care of things... No Fuss. Simply outstanding."

If you want a doctor that is going to advocate for you or your loved one, it's Dr. Osher. He is the best of the best! My mom fell and hurt her leg and Dr. O stepped in and made sure she is getting the best of care. Feeling the most confident I have along this journey since Dr. O has been in the picture. This type of care is priceless!

Dr. Osher is a great listener that enabled my elderly father to accurately describe the physical issues that needed to be addressed and solved. Dr. Osher was kind, considerate and very matter of fact in describing the best treatment of exercise, food, sleep and meds. The treatment was prescribed and Dr. Osher followed up to ensure my Dad was over his medical difficulty. Excellent doctor and a fantastic staff who care 24/7.